Electrical Services
Whether you have a power outage or a circuit that needs immediate attention, we're here to help.
Experienced Electricians Delivering Quality Solutions
Are you looking for a reliable electrical service provider? That's what we are. We've been in the industry for over 10 years and have made it our mission to provide the best possible services to our clients. From light switches, to major rewiring, we'll make sure that your home is up to date and safe.
When your home's electrical equipment fails, you require a fast solution. We will accurately diagnose the problem, and provide a quick and effective repair. We offer a wide range of electrical services for both residential and commercial properties. Our technicians have years of experience and training on all kinds of electrical issues and will fix the problem quickly and safely, so you can get back to enjoying your property or business.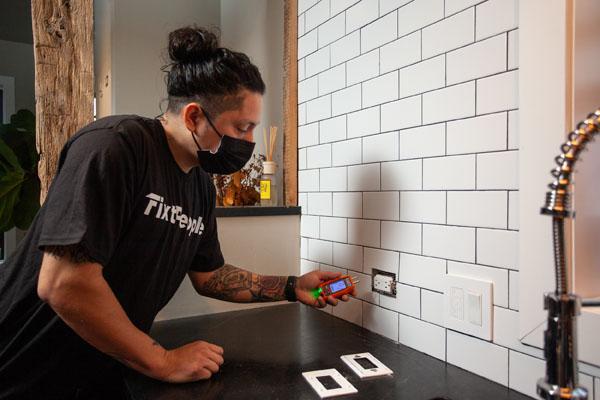 Panel Upgrades, Lighting Installation, Wiring and More
Whether you have a power outage or a circuit that needs immediate attention, we're here to help. We use the latest tools and techniques to ensure that the job is done right the first time. We also make sure to clean up after ourselves, leaving your home or business spotless.
So many colored wires, so NOT a good time to DIY if you're new to electrical work. Your building's technical installations are vital. Correct use of the right technology not only saves you money but also ensures peace of mind.
1. Request a quote.
Our expert estimators will give you the right idea on price and timing so you can make an informed decision.
2. Schedule a visit.
We'll get a team into your home and execute your vision. Just answer the door and we'll take it from there.
3. Enjoy your home!
That old To-Do list? Done. The next time you want to breathe some new life into your space, give us a call!
Hire an Electrician in Chicago Today
Don't let an electrical problem disrupt your life, contact us today and let us take care of it for you.
Email Us
info@fixitpeople.com
Location
2837 N. Halsted, Chicago
Frequently Asked Questions