Painting & Drywall Services
Renovate, refurbish and rejuvenate your property with the best painting & drywall services in Chicago.
Interior and Exterior Painting Services for Your Home and Business in Chicago
We provide a range of custom interior and exterior painting services, allowing for a smooth, seamless experience and exceptional results in every home.
Our crew of experienced, courteous, clean and skilled painters have over 15 years of experience and will get your walls looking their best. So you can focus on the fun stuff like hanging art—or new pictures of your cat.
We'll be with you every step of the way, providing professional guidance on color selection, surface preparation, paint finish types, and paint-type selection, so you can enjoy and admire your home or office space as new. We promise faster, cleaner and safer results.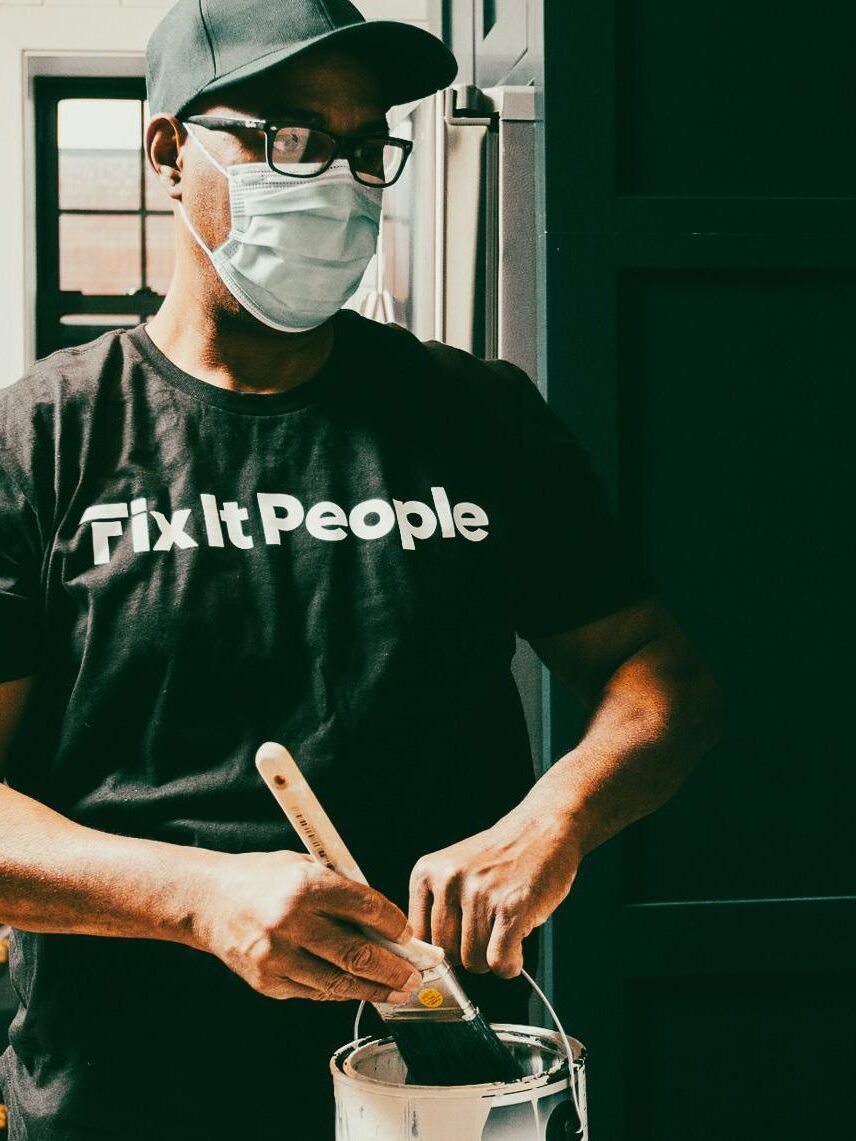 Drywall Repair, Installation, Finishing and More
Drywall, also called sheetrock or plasterboard, is most commonly used to construct walls and ceilings. If you have drywall that needs to be installed or repaired, you should consider hiring a contractor as this is not an easy task to accomplish by yourself.
We provide drywall and plaster repair services for home and office spaces. Our work is performed by experienced professionals who take pride in their high-quality craftsmanship and will have your ceilings and walls looking new again in no time. Our goal is to help make the entire process a little easier by ensuring the drywall installation phase of your project is as stress-free as possible.
You can take your renovation project to the next level by hiring the team at Fix It People. From a small patch job to a complete drywall renovation, whether you need to split one room into two or you'd just really like to fix a few cracks, we got you covered!
1. Request a quote.
Our expert estimators will give you the right idea on price and timing so you can make an informed decision.
2. Schedule a visit.
We'll get a team into your home and execute your vision. Just answer the door and we'll take it from there.
3. Enjoy your home!
That old To-Do list? Done. The next time you want to breathe some new life into your space, give us a call!
Hire Painters and Drywallers in Chicago Today
Don't settle for less, contact us today and let us help you create the perfect paint and drywall solution for your home or business.
Email Us
info@fixitpeople.com
Location
2837 N. Halsted, Chicago
Frequently Asked Questions