Furniture Assembly Services
Professional Assembly for Every Piece
Expert Assembly for a Hassle-Free Setup
At Fix It People, we understand the excitement of getting new furniture for your home or office. Our skilled craftsmen are here to ensure that the assembly process is smooth and stress-free. From beds and bookshelves to office desks and outdoor furniture, we specialize in the precise assembly of a wide range of furniture pieces. Let us handle the nuts and bolts, so you can enjoy your new furniture without the headache of assembly.
With years of experience, our furniture assembly team brings efficiency and precision to every project. We take care of every detail, ensuring that each piece is assembled securely and according to manufacturer guidelines. No need to struggle with confusing instructions and countless parts – our experts have the knowledge and tools to get the job done right. Trust Fix It People for a seamless furniture assembly experience.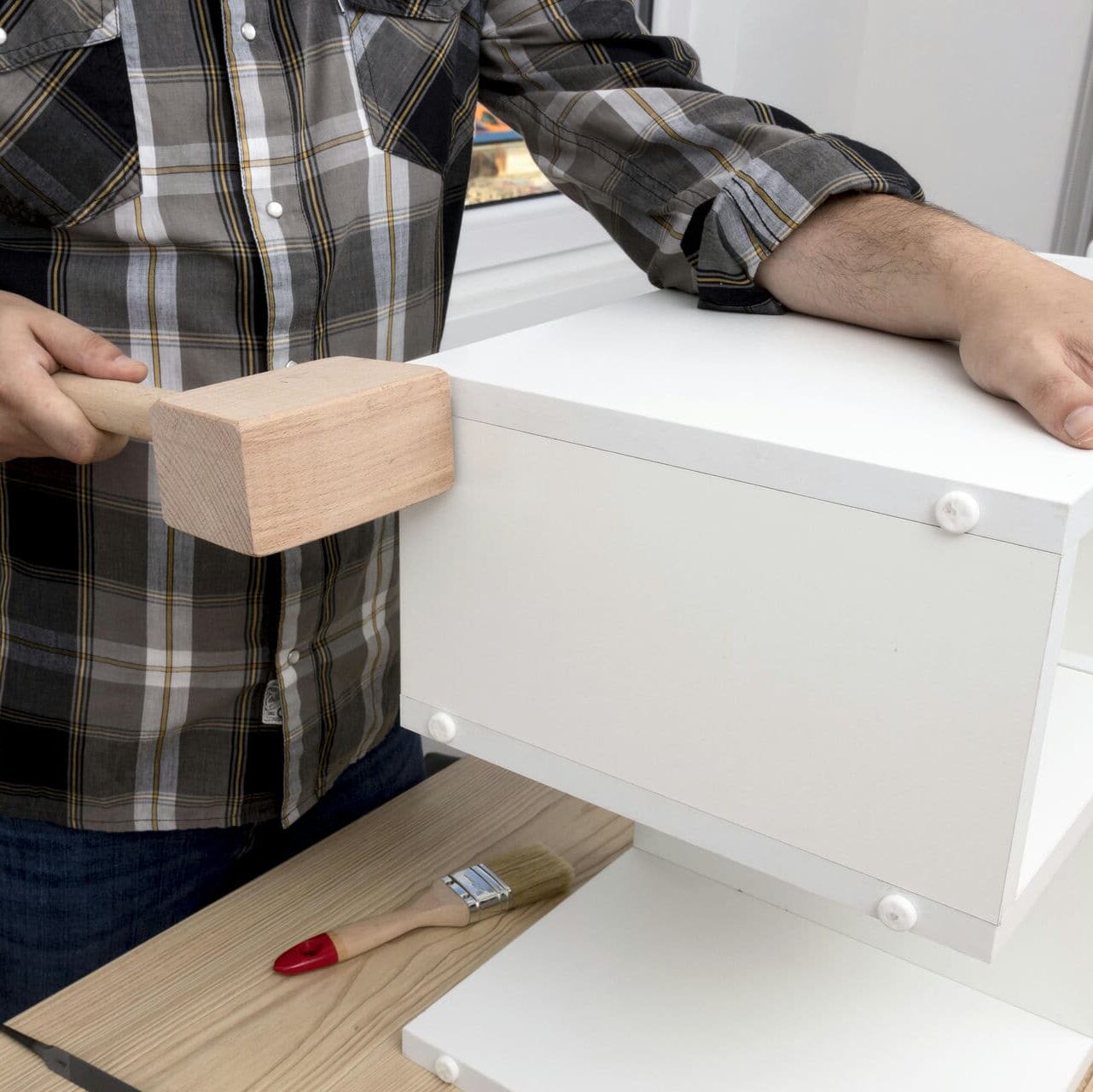 1. Request a quote.
Our expert estimators will give you the right idea on price and timing so you can make an informed decision.
2. Schedule a visit.
We'll get a team into your home and execute your vision. Just answer the door and we'll take it from there.
3. Enjoy your home!
That old To-Do list? Done. The next time you want to breathe some new life into your space, give us a call!
Hire Us Today For Your Next Home Project
Transform your space effortlessly with our furniture assembly services.
Email Us
info@fixitpeople.com
Location
2837 N. Halsted, Chicago