Handyman Services in Austin, Chicago
No more calling five different contractors to finish one project. We do it all from painting and maintenance, to drywall and cosmetic upgrades.
Experienced Handyman for All Your Home Repair Needs
We are your one-stop solution for all your home repair and improvement needs. Our team of experienced handyman are equipped to handle any project, from basic repairs to complex renovations. We take pride in delivering high-quality workmanship and exceptional customer service, ensuring that your home is in top condition. Whether you need help with plumbing, electrical work, painting, or carpentry, we have the expertise to get the job done right. Contact us today to schedule a consultation and let us help you make your home the best it can be.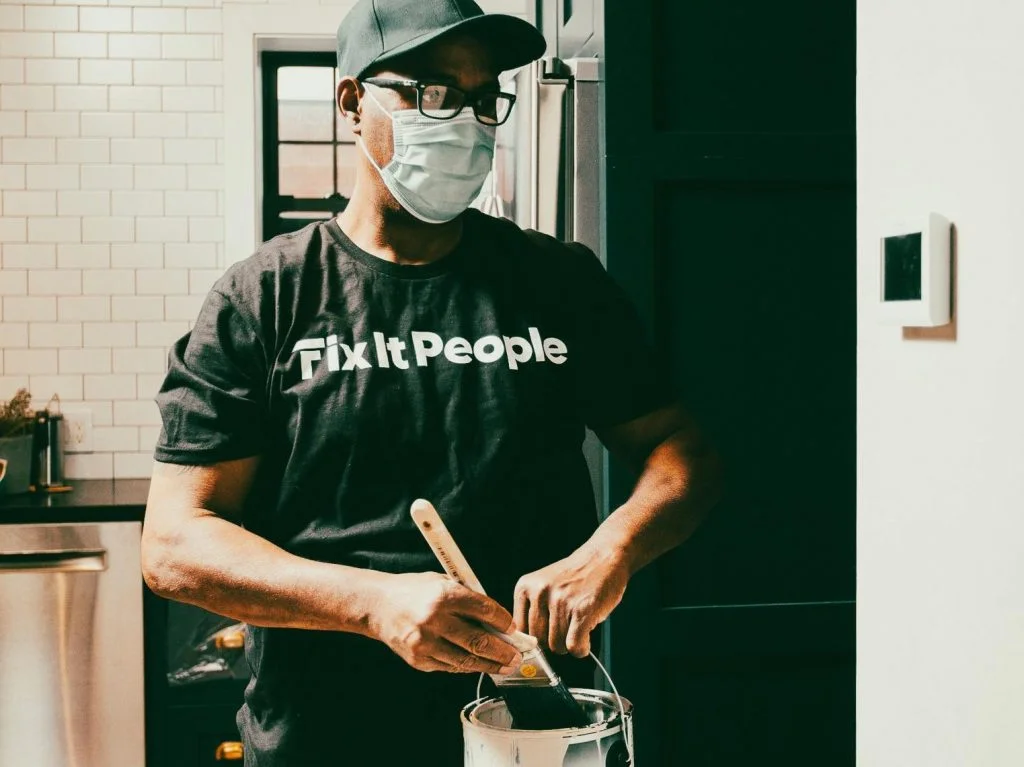 Why work with us?
With Fix It People, you can rest easy knowing that the job will be done right. Our team is committed to delivering quality craftsmanship with every project. We take the time and effort to ensure that the job is done to your satisfaction, and if there are any issues, we will make it right. We also offer same-day services so that you don't have to wait for your project to get done.
1. Request a quote.
Our expert estimators will give you the right idea on price and timing so you can make an informed decision.
2. Schedule a visit.
We'll get a team into your home and execute your vision. Just answer the door and we'll take it from there.
3. Enjoy your home!
That old To-Do list? Done. The next time you want to breathe some new life into your space, give us a call!
Hire A Handyman In Austin Now
No waiting around for quotes or workers to show up. Our team is fast, friendly and ready to improve every corner of your home. Start by getting a free quote today!
Email Us
info@fixitpeople.com
Location
2837 N. Halsted, Chicago
Facts About Austin
Austin, located on the West Side of Chicago, is a diverse and vibrant community with a rich history. The neighborhood was once known as one of Chicago's most affluent areas, but has since become one of the city's most economically challenged neighborhoods. Despite its challenges, Austin has remained a tight-knit community, with a strong sense of pride and a commitment to improving the lives of its residents.
One of the defining features of Austin is its architecture. The neighborhood is home to a mix of historic and contemporary buildings, including Victorian-style homes, brick bungalows, and modern apartment buildings. The neighborhood is also known for its parks and green spaces, including Columbus Park, which offers a wide range of recreational opportunities, including sports fields, a swimming pool, and a golf course.
In recent years, Austin has seen a significant amount of investment and revitalization. The neighborhood has attracted new businesses and entrepreneurs, who are working to bring new life to the community. The Austin Chamber of Commerce is working to promote economic development and job creation, and there are many community-based organizations working to improve the quality of life for Austin residents.
Despite its challenges, Austin remains a tight-knit community with a rich history and a bright future. The neighborhood is home to a diverse and vibrant population, and its residents are working to create a brighter future for themselves and their families. Whether you are a resident or a visitor, Austin is a great place to experience the rich culture and history of Chicago's West Side.