Navigating Chicago's Seasons: Essential Home Maintenance Tips for Every Time of Year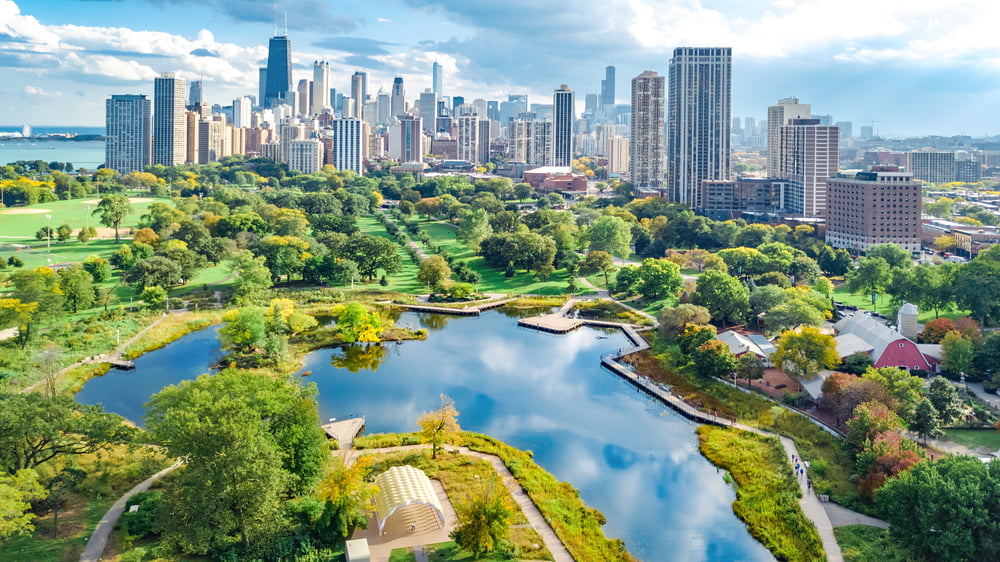 Chicago's vibrant city life comes with the unique experience of four distinct seasons. From the beauty of spring blossoms to the cozy charm of winter snowfall, homeowners in the Windy City need to be prepared for the ever-changing weather. In this blog post, we'll explore how each season affects your home and provide valuable maintenance tips to help you navigate the challenges and joys of Chicago's climate.
Spring: Renewal and Preparation
As the snow melts and temperatures rise, spring is the perfect time to prepare your home for the warmer months ahead. Here's what you can do:
Inspect your roof for any winter damage and ensure proper insulation.
Clean gutters and downspouts to prevent water buildup and potential leaks.
Check your HVAC system and change air filters for efficient cooling in the upcoming summer.
Summer: Beat the Heat
While Chicago's summers can be quite pleasant, the heat can still take a toll on your home. Here's how to keep things cool and comfortable:
Inspect and maintain your air conditioning system to ensure optimal performance.
Seal any gaps and cracks in windows and doors to keep the cool air in and the hot air out.
Consider installing window coverings to block out the sun's heat during peak hours.
Fall: Transitioning Gracefully
Fall is a time of transition, and your home should transition too. Here's what to focus on:
Inspect and clean your chimney before you start using your fireplace.
Seal gaps in your home's exterior to keep warmth in and pests out as temperatures drop.
Consider scheduling a professional energy audit to identify areas where you can improve energy efficiency before winter arrives.
Winter: Braving the Cold
Chicago's winters are legendary, but with proper preparation, you can stay warm and cozy indoors:
Check your home's insulation and ensure all windows and doors are properly sealed.
Protect your plumbing by insulating exposed pipes and allowing faucets to drip during freezing temperatures.
Have a plan for snow removal, whether you do it yourself or hire a service.
Owning a home in Chicago means embracing the full spectrum of seasons, each with its own demands and delights. By staying ahead of the weather and conducting regular maintenance, you can keep your home in top shape all year round. Whether it's protecting against winter's chill or making the most of summer's warmth, your Chicago home is your haven in every season.