Inexpensive Home Remodeling Ideas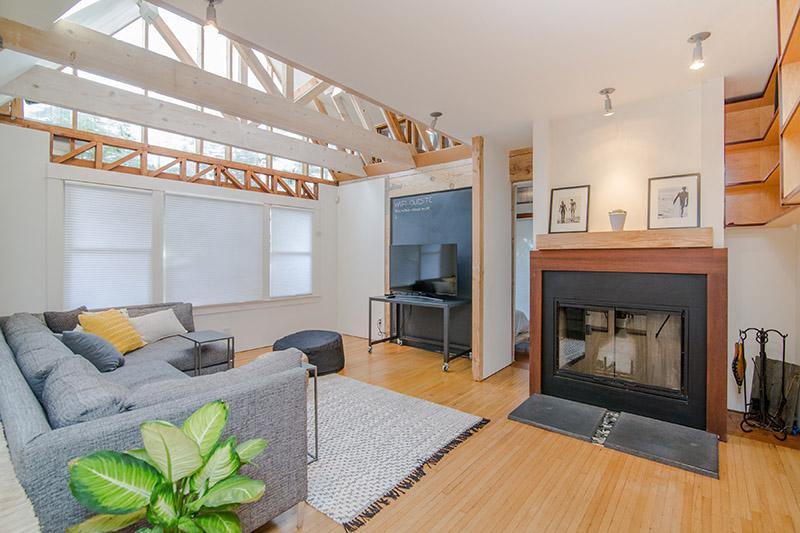 Renovating a house can be a fun project to undertake. There's an incomparable excitement that comes with giving your home a much-needed facelift. After all, your home is one of your biggest investments, as well as your safe place, so it's only right to keep it as comfortable, secure, and as aesthetically pleasing as you want it to be.
A home renovation can also help you increase the value of your property, so it's crucial to make smart decisions when remodeling it.
One of the essential things you need to consider when planning to renovate your home is your budget. A home renovation can be costly if you don't have a good plan. But giving your home a new look doesn't need to break the bank. Below, we are giving the top 12 home remodeling ideas when you're on a budget.
If you're planning to renovate your home, your initial step should be to observe your entire house and take note of any issues you see. Examine your home's exterior walls and windows first, then proceed to survey every room. Check for any cracks that may be a cause of concern, flaking paint, and signs of pests. It may seem like your home is in good condition, but there might be some issues when you look closer.
Once you've listed all your observations, sort the issues according to the order of priority. Problems that require urgent repair, like those that can affect the structural safety of your house, must be on top of your list. Start from major renovations, like knocking down walls, then move on to the simpler ones, like repainting.
It's also a good idea to get professional help for your renovation project, especially when undertaking issues that require expertise, like drywall, painting, and carpentry jobs. If you think the job is beyond your abilities, consider hiring professionals for your home renovation project while you are still at the planning stage, so you can get a better estimate. Knowing how much the project will cost can help you avoid delays and spending beyond your budget.
If you're still looking for ideas for your home renovation project, or if you need tips on how to renovate your home on a budget, consider this list of affordable home renovation ideas.
Bathroom Remodeling Ideas
Your bathroom can make or break the overall value of your property. The lack of bathrooms or bathroom features can significantly affect the decision of your homebuyer. But, no worries, because you can spruce up the look of your bathroom even when you're on a budget. With the tips below, you won't need to tear your whole bathroom down and replace everything.
Add a frame to your bathroom mirror. Bathroom mirrors are prone to wear tear. Over time, its edges can start to flake. Adding a frame to your basic bathroom will not only hide these flakes but will also add character and equity to the space.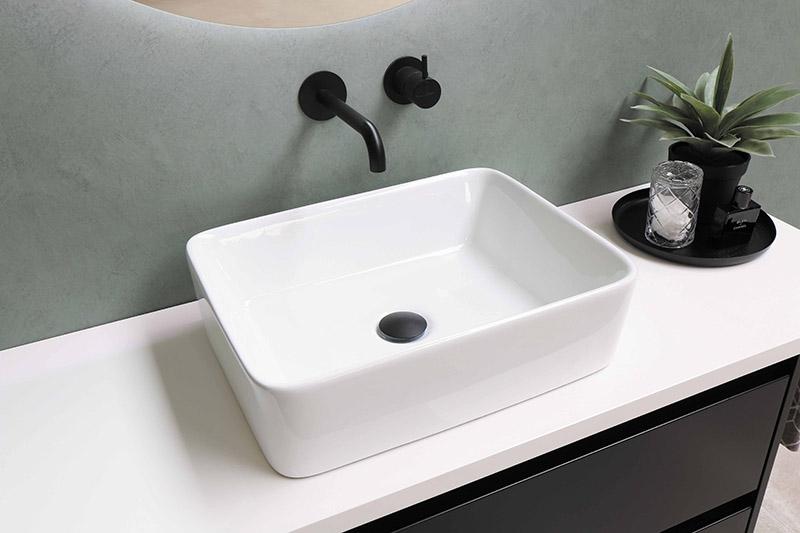 Refresh your bathroom fixtures. Old and worn-out fixtures in your bathroom can make the space look dull and unattractive. To give a fresh and modern look to your bathroom, replace the old fixtures with fin new ones that will pop out and contribute to the general aesthetic of the space.
Repaint your bathroom walls. If you're planning to sell your house, it's best to stick paint the bathroom walls with neutral colors, like crisp white, cool gray, and rich brown. These colors can make your bathroom feel clean and calm. But if you want something bolder, make sure to coordinate the color of the walls to the color of your bathroom tiles.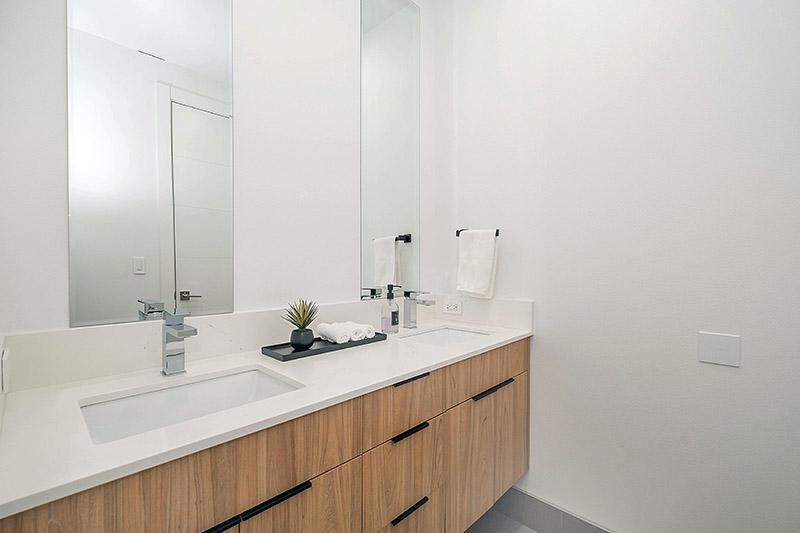 Transform your cabinets into open shelves. An open shelf can make your small bathroom look more spacious. You can use them not only for storing your bathroom essentials but also for displaying decorative accents.
Kitchen Remodeling Ideas
Many homeowners think that you need a deep pocket to remodel your kitchen. But there are several affordable ways to make your kitchen stylish and functional. Here are some ideas to inspire you:
Jazz things up with a new splash of paint. Never underestimate the effect of new paint. Repainting offers a cost-effective way to give your kitchen a noticeable improvement. The task is something you can DIY, but if you don't have the patience and the right skill to accomplish the task, consider hiring a professional to handle the painting job. If you're remodeling your kitchen to increase your home's value, stick to neutral colors.
Upgrade cabinet doors. Replacing your old kitchen cabinet doors instead of buying entirely new ones can save you a lot of money if you are looking to upgrade the look of your kitchen.
Change your kitchen layout. A kitchen remodel project is the perfect opportunity to change the layout of your kitchen. You don't necessarily need to tear down walls to make your kitchen more spacious. With a little planning and creativity, you can get a new and better kitchen layout. To free up some storage space, add a hanging rack where you can hang pots and pans.
Improve your lighting. Lights play a big role in the ambiance of any room, and it's especially true for the kitchen. Replace your old kitchen lighting fixtures with warm and bright lights to lend the space a more welcoming feel. You can also rearrange your overhead lighting so they give more focus on areas where you will prepare food.
Change the backsplash. Replacing your backsplash is a great and affordable way to freshen up your kitchen and make it more visually interesting. It also offers a wide range of options for every budget and taste, from tile to stone to glass, or beaded board.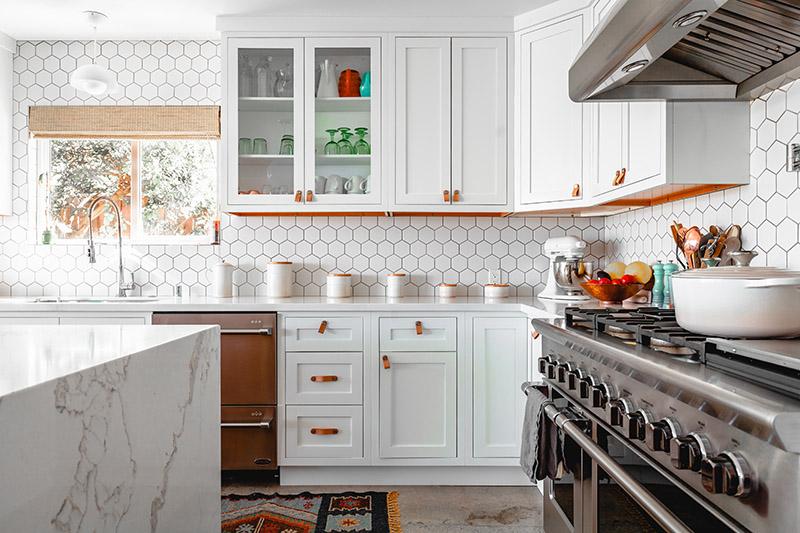 Improving your curb appeal
Improving your home's curb appeal is the best way to increase the value of your property. Even if you don't plan to put your home up in the market, a high curb appeal can give it a welcoming ambiance that just feels wonderful to come to every day. If you want to improve the overall look of your home, you can try these ideas for improving your home's curb appeal.
Give your front door a makeover. As the focal point of your home exterior, your front door is what gives your home its first impression. It affects what homebuyers expect inside your home. Upgrade outdated doorknob, locks, doorbell, and knockers, and add a fresh coat of paint to spruce up your door furniture.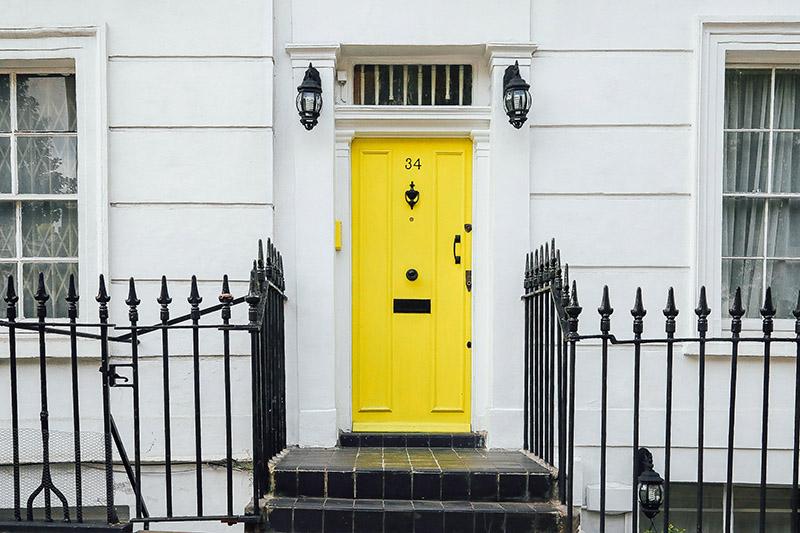 Create a garden. Flowerboxes and potted plants on your entryway and porch can make the area more appealing. They are easy to maintain and rearrange, and very affordable. If you have more budget, you can add young shrubs on your lawn to make your landscape more attractive.
Give your walkway a tile facelift. Spruce up your lawn by adding concrete pavers. You can find affordable slate tiles that you can use to cover up your basics concrete pavements.
Keep these ideas in mind when you start with your renovation project. These can help you spruce up your home without having to break the bank. Always make sure to enlist the help of professionals when undertaking a risky home renovation or maintenance project to ensure the safety of your home and your family.
If you are looking for a handyman to help you with your home renovation project in Chicago, Fix It People is the most trusted handyman and home maintenance contractor in Chicago. Get a free quote today!