What is the anatomy of the perfect color palette?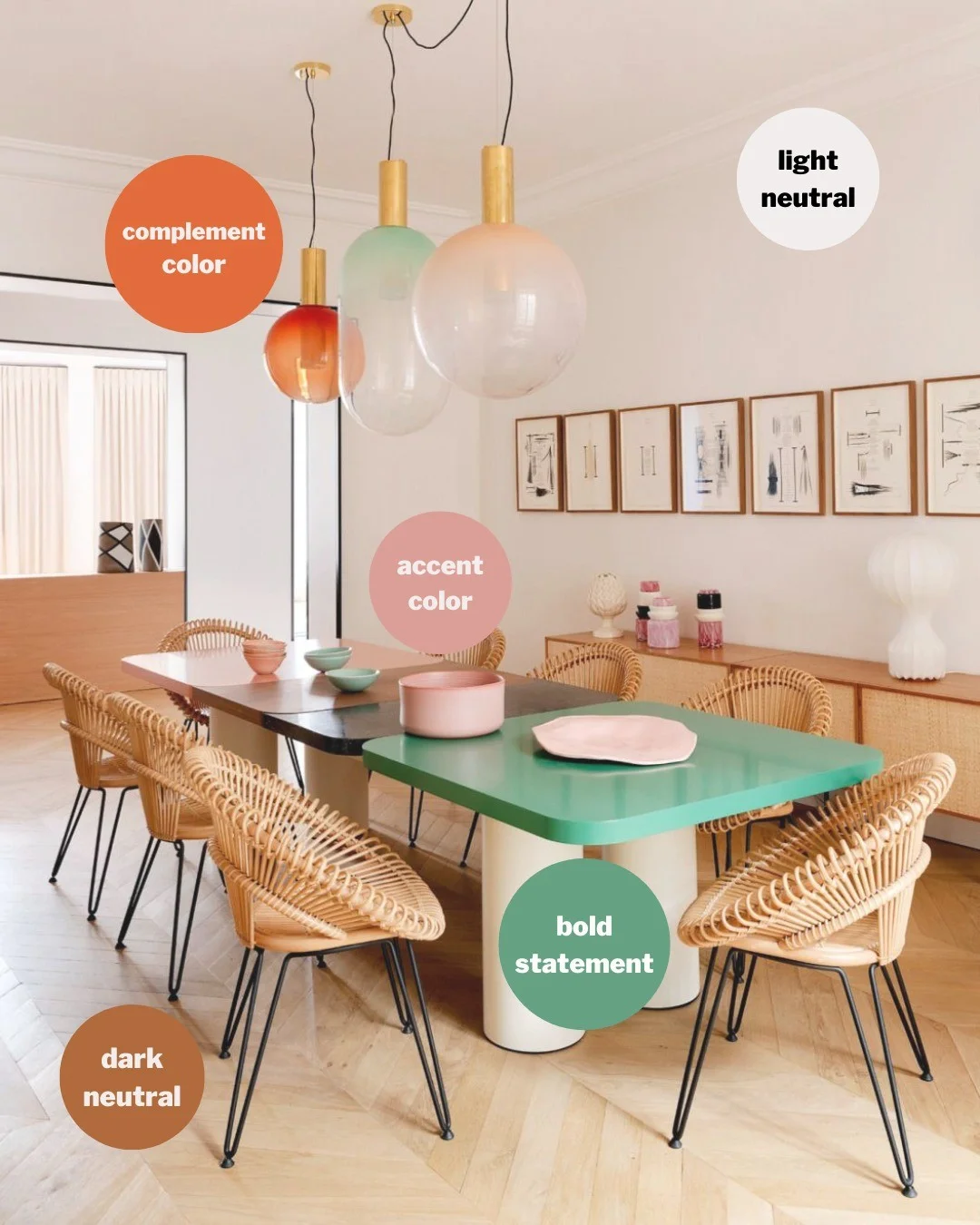 When choosing a color palette, it's recommended to stick with 5-6 colors.
1. The Bold Statement.
This should be a color that identifies closely with the feeling or mood you want to achieve. It's helpful to choose this color first and build the rest of the palette around it.
2. The Complement Color.
This color works with your statement color to highlight the most interesting features of the room.
3. The Accent Color.
Your accent color can be bold, but it should also lean on the neutral end to help tie together your statement and complement colors.
4. The Light Neutral.
This color most commonly serves as your backdrop or foundation to allow the other colors to thrive.
5. The Dark Neutral.
You don't have to limit yourself to black or brown – a dark blue or green will do just fine to create much needed contrast.

🛠 Amie & @fixitpeople