5 Common Mistakes To Avoid When Painting Your Home Interior
Color affects space more than anything else can. Different colors have the power of infusing life into our homes and affecting moods in subtle yet powerful ways. We are more likely to feel creative, inspired, and relaxed in a space that has calming paint colors on the walls.
Therefore, painting is a priority when it comes to moving into or renovating your new place. However, if you want the best results, it's important to make yourself aware of which mistakes to avoid when getting a painting project started. We at Fix It People are always here to help and give you the best advice before starting on a new project.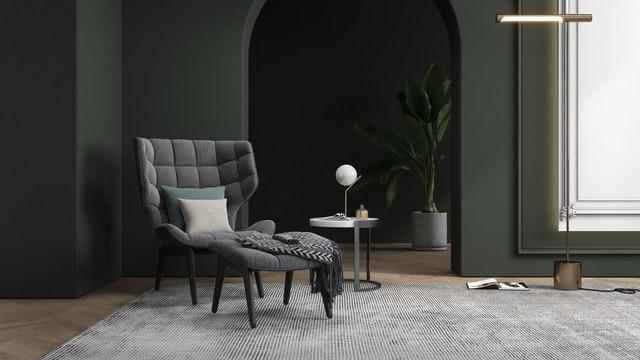 Mistake #1: Picking Your Wall Paint Colors First
When you're deciding on the perfect color to paint your walls, don't just go for something that looks good. For instance, if there's an indigo rug in the room and you've chosen green as the wall color, we might advise against the combination. Not only does it lack contrast, but can look quite dull, rather than the  vibrant ideal of most modern day design trends! 
Instead, try using a shade that will give more contrast to your room, such as yellow or off-white. These colors can highlight more details in any furnishings without stealing too much attention. This tip might seem simple enough at first glance, however, before starting anything major, consider all aspects possible beforehand.
Mistake #2: Not Thinking About the Mood of the Room
Color can be an important mood-setter for your home. You need to think about the room you want painted and get colors that'll create the desired look in order not to go wrong! For instance, if relaxation is key, try calming blues or lavender with greys. As a tip,rowns and reds might not work so well since they tend towards more intense feelings instead of relaxing ones.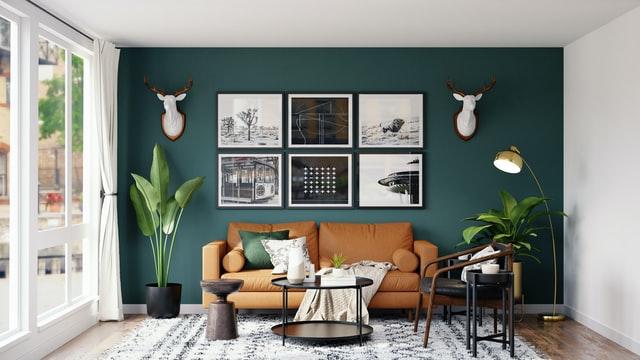 Mistake #3: Creating a Very Neutral or Very Bright Room
It's simple: if you have a bold wall, then let the rest of your room be light and neutral. Similarly if there is one element in particular that stands out from its surroundings with brighter colors or patterns, go ahead and pull them together by using accents from softer shades as well. Doing so will help create an effortlessly put-together vibe for everything else!
Mistake #4: Not Paying Attention to Natural Light
The natural light in your room is key to making your home feel open and spacious, but it can also play an important role when deciding on what colors to pick for your walls. If there's enough sun streaming in, you've got many options for colors to choose from that'll work, regardless of how bright or dark the room is. If not, consider picking lighter hues which can help open up an otherwise closed space.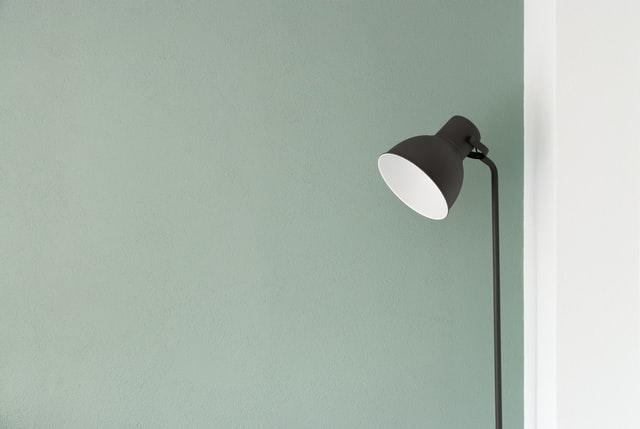 Mistake #5: Ignoring the Importance of Paint Finishes
Matte and flat paints are water-based and can come off easily if touched too often. So they're great for the ceilings and walls that are unlikely to be touched. Though maybe a better option, an eggshell finish can still show off little marks. Eggshell is great for areas like the living room and dining room, where not too many people are likely to touch the walls. Satin finish can hold up to cleaning and light scrubbing, so use it for high traffic areas like your kitchen, bathrooms, halls, and bedrooms. Gloss is best used for decorative corners like moldings, trims, doors, and cabinets.
___
Ready to take on a new painting project? Our painting services are available at a competitive rate, all year round. Our work– whether walls, trim, ceilings, or all– is guaranteed to leave you completely satisfied with your new space. Get a free quote today and start enjoying your home.